Safety, Health, Environment and Quality (SHEQ)
LSP Construction has adopted an aggressive Safety, Health, Environment Quality (SHEQ) policy. SHEQ is a forward-thinking management approach designed to reduce risk.
At its roots, SHEQ policy ensures processes are in place to prevent or minimise work related injuries and health impairment of all employees and sub-contractors. The policy extends to meaningful consideration, protection and enhancement of the well being of the community at large and the environment. Finally, SHEQ formalises and defines quality in terms of the end product delivered to client.
LSP is committed to becoming SHEQ ISO compliant. Guidelines are defined in the following ISO documents: ISO 9001 (Quality Management System), ISO 14001 (Environmental Management System) and OHSAS 18001 (Occupational Health and Safety Management System).
Corona Virus Management Procedure
Released 21 March 2020:
Health and Safety
LSP Construction is committed to protecting and promoting the safety and health of our employees, contractors, visitors and the community at large, as well as protecting the environment in which we conduct our operations.
In fulfilment of this commitment, we shall endeavour to:
Comply with relevant safety, health and environmental laws, regulations, standards and codes;
Commit to the principle of all employees involvement and accountability at all levels within the company in achieving the goals of this policy;
Take proactive measures to prevent accidents and pollution;
Enhance safety, health and environmental awareness among employees through effective, ongoing training programmes;
Review our performance against established SHE targets to ensure continual improvement of performance;
Make SHE considerations a priority in our business plans and decision making;
Provide suitable personal protective clothing for employees; and
Implement this policy and make it available to all employees, customers, interested parties and the public.
Corona Virus Management Procedure
Released 21 March 2020:
HIV and AIDS
LSP Construction (Pty) Ltd recognizes that HIV/AIDS is a worldwide pandemic, which affects people in different ways: socially, spiritually, psychologically and economically. It is both a business and a workplace issue. Thus LSP Construction (Pty) Ltd has adopted a proactive HIV and AIDS policy for its workplace. Although there was as yet no formal policy within the country, it was vital for LSP Construction and its employees that a comprehensive policy be established and carried out with urgency.
This policy is intended to be a tool that will enable the Company to manage and mitigate the impact of HIV and AIDS on all employees and management who are infected and affected within the workplace and although a few employees who had already been infected were being cared for, this Policy was formally implemented in 2004.
The policy involves:
upholding the legal structures to accommodate those employees and their families who are infected with and affected by HIV and AIDS;
protect them against HIV and AIDS related stigma and discrimination; and
secure the employees' jobs within the confines of labour laws and to make available the resources that are necessary for effective implementation of our HIV/Aids policy.
In addition to this LSP Construction implemented a feeding scheme for our employees to help maintain their health and well-being. A cooked meal is given to each employee at lunch time on each site and has been a great success in aiding the employees with their health and well-being.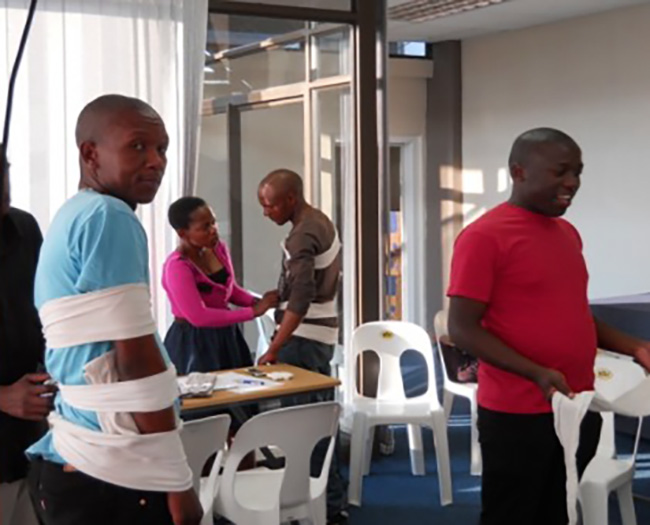 LSP Construction is committed to protecting and promoting the safety and health of our employees, contractors, visitors and the community at large, as well as protecting the environment in which we conduct our operations.
Environment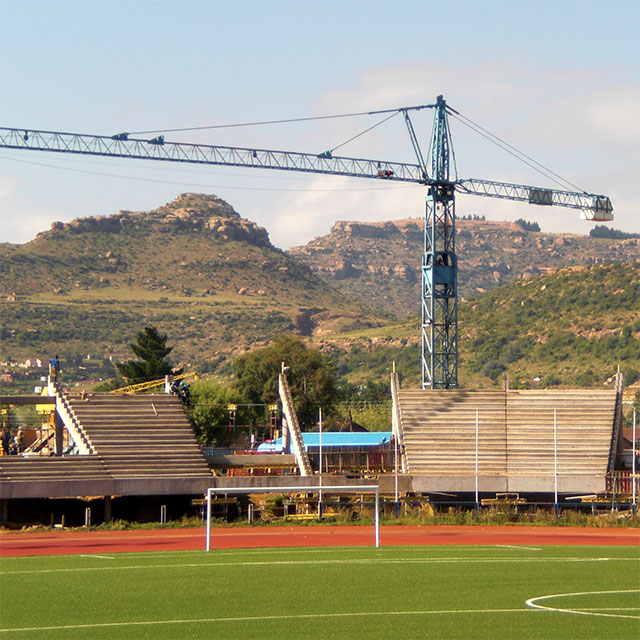 LSP is committed to becoming ISO compliant in terms of environment policy.
LSP Construction has adopted an Environmental Policy where it will:
Develop Environmental Management Systems (EMS), through a culture of environmental awareness and training for the organisation;
Comply with the Environmental Management Plan (EMP) of its customers/clients and all relevant environmental legislation and establish an EMP for use on contracts where the customer/client does not have a specific EMP;
Commit to the prevention of pollution and strive to ensure continuous improvement of its environmental performance;
Take into consideration the environmental concerns of both the customer/client and interested parties and communicate the policy to all personnel in LSP Construction; and
Monitor and modify environmental management through review and audit of environmental performance to ensure responsible development.
Quality
Lew Ireland defines Quality as
"the totality of features and characteristics of a product or service that bear on its ability to satisfy stated or implied needs".
The true benefit of quality is through measurement of the effectiveness of our systems.
When non-conformance is issued during construction that we pay attention. If we are unable to deliver the required product which meets the client's quality expectations, even if our projects are on time and saved on cost, we have failed.
We therefore need to ensure that we engage qualified personnel for project operations (e.g. concrete foreman for concrete works) as well as monitoring our planned procedures to ensure that we attain required products.
True benefit is obtained through us preparing realistic achievable work plans and construction work programmes as well as involving, the client and or their agent during planning and onwards reviews.
The implementation of quality management systems has realised significant traction and advantage over competitors:
Direct engagement by MCA-Lesotho (Millennium Challenge Account) with LSP construction being their preferred contractor.
Offer competitive salaries to employees.
Ability to undertake large scale multi-disciplinary construction projects such as MCA-Lesotho projects and the Polihali Gauging Weir.
Ability to attract expatriates, where local skills are short.
Ability to attract top performing graduates.
Diversity in operations.
Ability to shift LSP staff between construction sites, as it results in a workforce that delivers on a common quality system.
A uniform standard that allows improved measurement of the performance of sites and business units.
Quality Document
Please read our official LSP Quality Document
Quality Awards Received by LSP Construction
2015/2016: Winner of Lesotho Quality Awards : Category – Company of The Year: Large Enterprise hosted by Department Of Standards of The Ministry of Trade and Industry
2013: Winner of Lesotho Quality Awards : Category – Company of The Year: Large Enterprise hosted by Department Of Standards of The Ministry of Trade, Industry and Marketing
2011: Inaugural Winner of Lesotho Quality Awards : Category – Company of The Year: Large Enterprise hosted by Department Of Standards of The Ministry of Trade, Industry and Marketing