LSP invests M2 000 000 in community outreach initiatives
It was in May 2009 when LSP Construction initiated a program to benefit the elderly living at Ha Moletsane.
This came about as the Bothma family, some time ago, owned a grocery store at Ha Moletsane. The family received momentous support from the villagers. To show their gratitude, the Bothma family decided to give back to the community.
LSP sent their Health & Welfare Manager to the village to do home assessments, to come up with a list of needy and destitute old people. A total of 61 were identified.
LSP decided to open a kitchen (feeding center) in the village to serve the elderly lunch. Groceries are bought once a month and 3 ladies have been employed to cook and maintain the kitchen. The initiative continues today.
Requirements are constantly being reassessed and currently 63 elderly are being fed. The kitchen has brought a significant change to the lives of these people, with increased nourishment and improved health.
Each December LSP buys extra groceries which are packed into hampers as Christmas gifts. This results in quite a celebration attended by the Bothma family and LSP employees.
LSP Construction through its Corporate Social Responsibility (CSR), is improving the quality of life for the people of Ha Moletsane. Read below for more community projects besides this feeding scheme at Ha Moletsane.
Water Project
Ha Moletsane gets a new water system
LSP Construction employed local residents to work on improving and installing water pipes throughout the Ha Moletsane village.
Previously there were only 4 taps working throughout the village, for 2 hours a day. This obviously was not enough.
The water project is now finished, and every home has its own tap. In addition water storage tanks have been put up. These storage tanks will go a long way to alleviating water shortage in times of drought.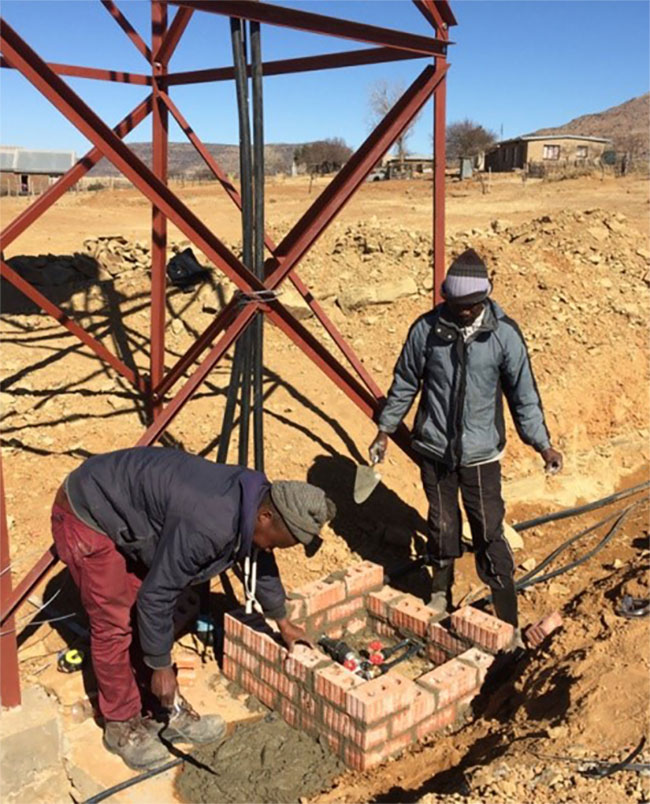 Local residents employed to build valve chambers used in facilitating new water pipes throughout the Ha Moletsane village.
Outpost Clinic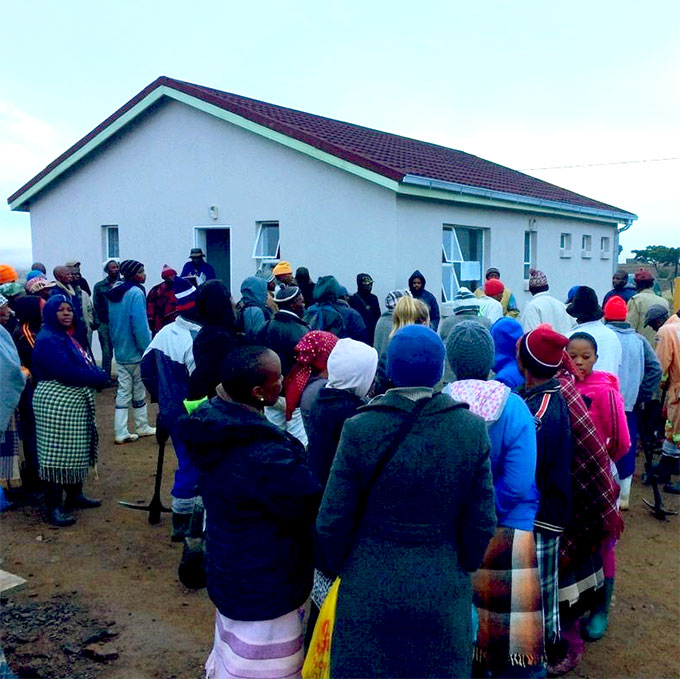 Outpost Clinic at Ha Moletsane, serving 600 residents and surrounding villages, opens.
Donated house converted into an Outpost Clinic
An old house has been converted into an Outpost Clinic. The house was donated by Mr. Mpho Malie and renovated by LSP Construction.
The Outpost clinic will serve the 600 residents of Ha Moletsane and other neighbouring villages.
The clinic has adopted the Mercy Care Advantage (MCA) model. LSP Construction has employed 2 permanent nurses, one registered nurse and the other a nursing assistant.
LSP's internal health department has been involved in setting up the clinic in conjunction with the Department of Health and Welfare. On the 20th April 2017, a Memorandum of Understanding was signed between the Ministry of Health and LSP.
Electricity to Ha Moletsane
Powering the Ha Moletsane Clinic
Electricity for the clinic is important. LSP Construction designed and constructed the power line to Ha Moletsane and electrified the clinic and the surrounding houses.
It is our hope that Lesotho Electricity Company will electrify the remainder of the village.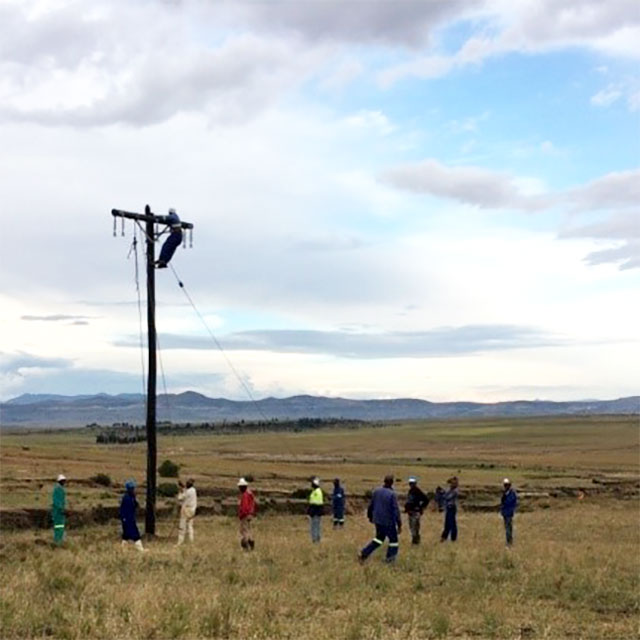 LSP designed and constructed power lines to the Ha Moletsane clinic.