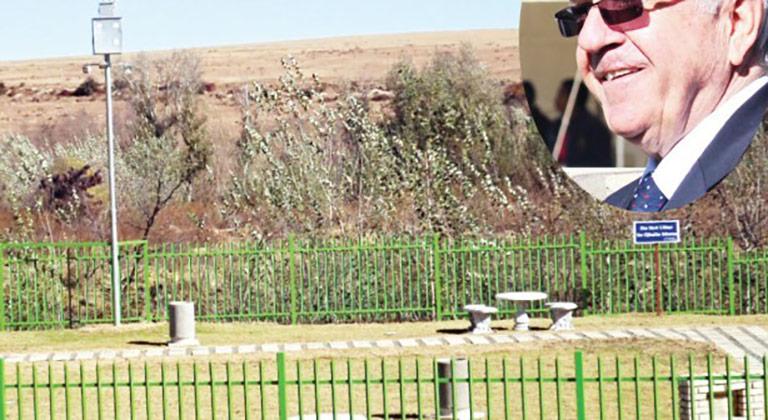 Limpho Sello
LSP Construction (Pty) Ltd on Monday officially handed over a recreational park located at the Arrival Centre to the Maseru City Council (MCC).
The facility, which has been named Setsoalle Park, is part of the firm's efforts to beautify the city and give back to the community.
Speaking at the hand-over ceremony, LSP Construction Board Chairman, Danny Bothma, said the idea to develop the area, which had become a rubbish dumping ground for the local community, came from his son, Andre, who is the company's managing director.
"Andre lives in this neighbourhood, and he would see people dumping their rubbish here, which did not sit well with him," Mr Bothma said.
"He then approached the MCC and proposed to develop the area as a way of contributing to the beautification of this neighbourhood."
Mr Bothma said the name Setsoalle Park signified the "deep roots of friendship" between the Malie family (of Mohale's Hoek) and the Bothmas, which date back to 1941 when his father established a shop in Taung.
"Council did not disappoint us as the Town Clerk bought the idea and quickly gave the necessary authorisation to commence the project," he said.
"This park is our humble gift to the MCC. It is meant for the enjoyment of the public under the direct ownership and supervision of the MCC."
Mr Bothma emphasised his company was not associated with any political party but worked with the government of the day "for the creation of shared wealth and employment".
Town Clerk, 'Mantai Phaila, thanked the company for the "kind gesture" in her acceptance speech.
"People with their own ulterior motives would come here and use this area as a dumpsite, yet there is a prescribed dumping ground in Ha-Tšosane," Ms Phaila said.
"Because the LSP realised we were working hard to develop Maseru and keep it clean, the company found it necessary to lend a helping hand in developing this area into the beautiful park it has become today. People can now relax and refresh themselves here, thanks to the LSP."
The Deputy Minister of Local Government and Chieftainship Affairs, Apesi Ratšele, also hailed the LSP for contributing to the country's economic wellbeing.
"When such developments happen, I wish they could be taken care of by the community. I also wish such developments can be done in other districts of the country," he said.